LG-405 / LG-408 / LG-515
LG Axial Flow Pump
HOME > Product
> LG-405 / LG-408 / LG-515
Designed to pump maximum flow at low head applications. High flow, low head for constant flow applications. High volume, low head pump ideal for waterfall, pond applications, and irrigations.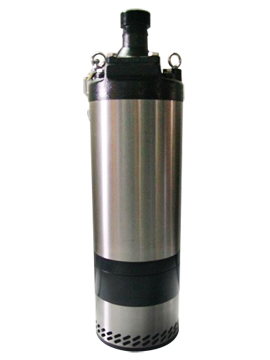 LG-405 / LG-408 / LG-515
JC LG Axial Flow Pump
Construction:
Outlet - 100 mm, 125 mm.
Max flow - 1900 l/min.
Stainless steel discharge outlet and top cover.
Rigid stainless steel outer case, motor casing, and strainer.
Heat treated 304 stainless steel shaft.
Double mechanical seal CE/CA + SIC/SIC.
Stainless steel Impeller for maximum durability and pump performance.
Oil-free 2P motor with thermal/over-current protector.
Class F insulation, IP 68 protection motor.
Applications:

Irrigating rice paddy
Draining water from pool or pond, etc.
Circulating water in pond or waterscape garden.
Flood treatment.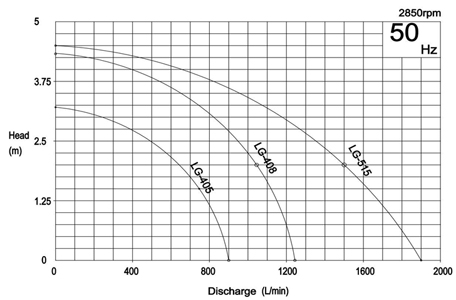 Model
Outlet
Output
Nor. Head
Nor. Capa
Max. Head
Max. Capa
Solid Passage
mm
Kw
M
L/min
M
L/min
mm
LG-405
100
0.5
1.5
750
3.2
900
9
LG-408
100
1
2
1050
4.3
1250
9
LG-515
125
2
2
1500
4.5
1900
9