TPS-6220 / TPS-8220 / TPA-6220 / TPA-8220
TPS TPA Sand Pump
HOME > Product
> TPS-6220 / TPS-8220 / TPA-6220 / TPA-8220
Heavy-duty desing with 4-pole motor for handling heavily polluted liquid. Robust cast iron construction extends life by preventing premature wear and failure from abrasive materials found in mining and construction applications.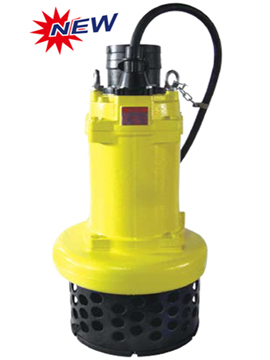 TPS-6220 / TPS-8220 / TPA-6220 / TPA-8220
TPS TPA Sand Pump
Construction TPS-6220 TPS-8220:
Outlet - 150 mm, 200 mm.
Max head - 30 m.
Max flow - 6500 l/min.
Max flow - 1100 l/min.
Fine casting construction with top discharge.
Ball bearings lubricated for life and free maintenance.
Heat treated 410 stainless steel shaft.
Double mechanical seal CE/CA + SIC/SIC.
Dynamically balanced high chrome steel impeller.
Oil-free 4 pole motor with thermal and over-current protector.
Class F insulation, IP 68 protection motor.
Construction TPA-6220 TPA-8220:
Same construction as TPS pumps but with built-in agitator.
Applications:
Cleaning of river bed.
Dredging of harbor, reservoir.
Waste water recycling.
Slurry or waste water treatment.
Well drilling.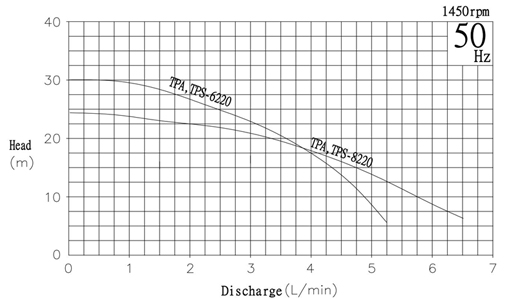 Model
Outlet
Output
Nor. Head
Nor. Capa
Max. Head
Max. Capa
Solid Passage
mm
Kw
M
L/min
M
L/min
mm
TPA-6220
150
22
24
2800
30
5000
30
TPA-8220
200
22
18
3800
24
6500
38
TPS-6220
150
22
24
2800
30
5000
30
TPS8220
200
22
18
3800
24
6500
38