FBC-322 / FBC-337 / FBC-437
Sewage Cutter Pump
HOME > Product
> FBC-322 / FBC-337 / FBC-437
FBC Sewage Cutter PumpI deal for various sewage waste water treatment.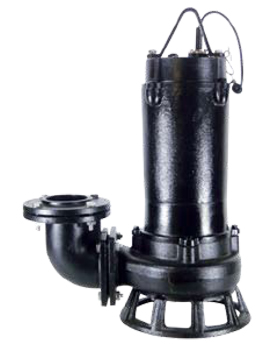 FBC-322 ~ FBC-437
Cutter Pump
2.2 ~ 3.7 Kw / 3 ~ 5 Hp

Outlet – 80 mm (3 in.) and 100 mm (4 in.).
Max. head – up to 20 m / 66 ft.
Max. flow – up to 1300 l/min / 317 gpm.
Top cover, motor casing, and pump casing are made of rigid cast iron.
Heat-treated stainless steel 410 shaft.
Double mechanical seals (lower silicon carbide V silicon carbide, upper carbon / ceramic) in oil chamber.
Oil-free motor, IP 68, with thermal & over-current protector.
Dynamically balanced impeller –
FBK Series: Unique two-blade non-clog impeller.
FBC Series: Tungsten carbide steel tips incorporated with unique chopper plate to cut fibrous materials.
Max. liquid temperature – 40°C (104°F).
Standard cable length – 10 m (33 ft), or longer upon request.
Solid passage: up to 37 mm (1.5 in.)
Ideal for water treatment in sewage, and drainage from buildings and sanitary facilities.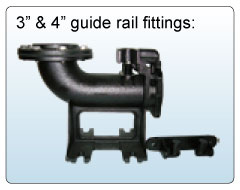 Model
Outlet
Output
Rated Flow @ Head
Max. Head & Flow
Solid Passage
Weight
50Hz
60Hz
50Hz
60Hz
mm
in
Kw
Hp
L/min
M
Usgpm
Ft
L/min
M
Usgpm
Ft
mm
in
Kgs
Lbs
FBC-322
80
3
2.2
3
600
10
159
33
900
18
238
59
27
1.1
55
121.0
FBC-337
80
3
3.7
5
650
13
172
46
1200
20
317
66
37
1.5
59.5
130.9
FBC-437
100
4
3.7
5
700
14
159
43
1300
18
317
66
37
1.5
59.5
130.9